ROOTED IN COMMUNITY
Relyance Bank's roots stretch back to 1965, when the first branch's doors opened on 912 Cherry Street in Pine Bluff, Arkansas. Our bank has since expanded to 21 locations, employs over 200 associates, and exceeds $1 billion in assets.
We may be growing, but we are still the banking institution you've relied upon and trusted for years.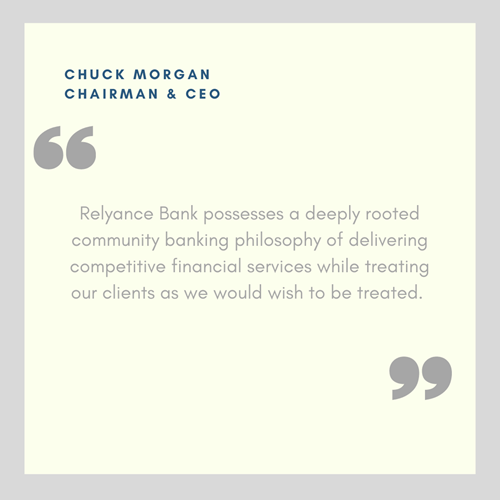 Relyance Bank, N.A. Mission Statement
Relyance Bank's mission is to become the primary financial institution of choice in our market areas by capitalizing on our superior customer service, offering innovative products and services, and demonstrating dedication to our local communities and associates.
Our New Headquarters Opens July 2022 in White Hall
Relyance Bank Site Progress
Our Story
Pine Bluff National Bank opened for business in February 1965 at 912 S. Poplar, Pine Bluff, AR. Over the first few decades, the bank expanded to eight locations across Jefferson and Lincoln Counties. In strategic preparation for future growth, Pine Bluff National Bank rebranded into Relyance Bank, N.A. May 2013.
Relyance Bank quickly expanded its footprint into Saline, Garland and Pulaski Counties within a year of rebranding. Relyance then had an additional opportunity for growth and purchased Heartland Bank locations in Bryant, Fordyce and Sheridan in 2018. This opportunity expanded the footprint farther south into Dallas County and west into Grant County.